2 tags
I've moved to Google+
This tumblr is effectively in 'read-only' mode as an archive of past posts. Going forward, I'll be posting to my Google+ stream (here). Hopefully some day there will be a tool to import from tumblr to g+ but for now things will just kinda hang out here to bitrot
4 tags
Events are nice, but they're not enough
FourSquare updated their Android app yesterday and introduced what they call events. From their announcement: In particular, we think you'll love events. If you're out at a movie, concert, or sporting event, you can check in and share exactly what you're doing. It's great because you can easily tell your friends that you're at the Lady Gaga concert, instead of just at the stadium. And you can...
1 tag
The Chef's Prayer
Our Pasta Who art al dente' Simmered be thy sauce. Thy cheese in crumbs, thy meatballs yum, On our plates, as well as our forks. Give us this day our garlic bread, and deliver us some antacid. For thine is the noodles, the tomatoes and the ground meat forever. Ramen.
3 tags
Vampire Academy
"Rose and Lissa are best friends who share an unimaginable bond, even by vampire standards. Now, after time spent on the run, they have been returned to the school from which they escaped to face ridicule, speculation, and danger.  Welcome to St. Vladimir's Academy, a private high school for vampires and the half-bloods who are bound to protect them. The Moroi are vampires, and...
4 tags
Why paying for tethering doesn't make sense
I just read an amazing post over on Ars about why paying for tethering doesn't make sense. I've felt the exact same way myself but I've never been able to express it so well. To whit: I have an interesting situation. My water utility sells me metered water for washing dishes, watering the lawn, showering, and other limited purposes. The utility offers a Tasting plan for an...
3 tags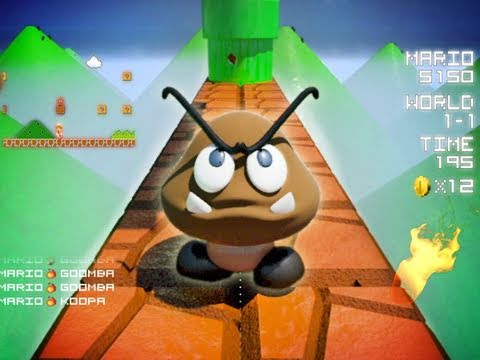 1 tag
3 tags
Bones to Ashes
"In bestseller Reichs's entertaining 10th Temperance Brennan forensic thriller (after Break No Bones), Brennan, her relationship with Det. Andrew Ryan on the rocks, welcomes the distraction of an unidentified New Brunswick skeleton from Québec's cold case unit. But when the bones are determined to be that of an adolescent girl, Brennan is convinced they belong to her...
eject: An Open Letter To Another Canadian Mother →
kellyoxford: Dear Canadian Mother, Yesterday I tweeted something like, "I wonder how many waiters serve a pregnant Victoria Beckham and think to themselves 'Eating for one are we?'" But I erased it because it was brought to my attention that Joan Rivers already said "Congratulations to Victoria Beckham,…
2 tags
4 tags
Witch Fire
"After a chaotic marriage and a rough divorce, all Mira Hoskins wants is stability and normality. But when sexy Jack McAllister enters her life, she discovers that what you want isn't always what you need. Jack is a powerful witch with the ability to command fire and is anything but normal. As the head of a security detail for The Coven, a national organization that governs...
3 tags
4 tags
Wraith
"Zoe Martinque is capable of traveling outside her body, literally. After discovering her gift for astral projection during a rape, Zoe channeled her skill into a profitable enterprise, marketing herself as a private investigator with special abilities. But one night while out on a job, she comes across a man being murdered in an office building by a creature in a trench coat that can...
3 tags
3 tags
4 tags
Cast in Shadow
" Seven years ago Kaylin fled the crime-riddled streets of Nightshade, knowing that something was after her. Children were being murdered — and all had the same odd markings that mysteriously appeared on her own skin. Since then, she's learned to read, she's learned to fight and she's become one of the vaunted Hawks who patrol and police the City of Elantra....
3 tags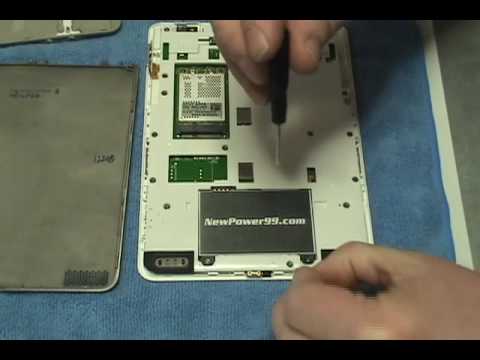 3 tags
I'd like to take a moment
As you all probably know by now, I became ill this spring and ended up hospitalized for about five months. As you can expect, this has changed my holiday perspective a bit as I realize how precious the normal day-to-day life is. So I want to take a moment and send a huge THANK YOU out to all the men and women of the various Columbus hospitals I spent time recovering in. I wouldn't be...
2 tags
1 tag
1 tag
2 tags
Facebook Password Trick
picturebulk:
2 tags
4 tags
moving to BTRFS
I've been following the development of btrfs for some time now eagerly awaiting its graduation from experimental status in the kernel. While it is still labeled as experimental in the kernel, the on-disk format has been finalized so I decided to take the plunge. I decided to convert my main system, which is a 64-bit Gentoo box with a ~700Gb root partition (software raid device). The root...
2 tags
2 tags
My Thoughts Exactly: How to Block Facebook's... →
If you use AdBlock, then blocking the universal Facebook "Like" button is a simple task. Open AdBlock preferences. From Filters menu, click Add Filter. Paste this URL into the text field: http://www.facebook.com/plugins/like.php?* Apply Changes and click OK. Note: Also, If you want…
3 tags
3 tags
relaunching the online presence
It's been a little while in the making, but I'm pleased to announce the relaunching of http://douglasjhunley.com today! This Tumblr blog is still my 'main' site, but I recently discovered Flavors.me and their totally cool 'online aggregation' and really, really liked the concept. So, I decided to relaunch the domain as a Flavors portal. You can now hit that one...
2 tags
One Mean Mother
Overheard this conversation at the table behind me during dinner last nite. Two boys, about 4 and 6, and their mom.
Mom: I'm sorry, but we're not having dessert tonight.
4yrold: You're mean. You're one mean person.
6yrold: She's *not* a person. She's a mother.
4yrold: (a little loudly) You're a mean mother!
At this point, all I could think of was 'cue Samuel L Jackson' : )
1 tag
No, I'm not (yet) dead
I know, I know. It's been forever since I updated the blog. And my last update was about my life not being over. I'm sensing a certain amount of irony in that post going up and then this blog going dead silent for two months. (Get it? Dead silent. Ha!) However, I'm back and have a large list of entries to post. I've got some other irons in the fire as well around my online...
3 tags
My life here is not over after all
As I posted a while back about the upcoming changes in my life, I figured I should follow up and let everyone know that plans have changed. My *wonderful* employer listened to my concerns and issues and has decided to allow me to stay where I am for the time being. I'll be officially based out of their Chicago office, but will continue to actually do the work from my humble basement....
"Cluelessness - There are no stupid questions, but there are a lot of inquisitive..."
– Quote of the day
"Loose bits sink chips."
– Quote of the day
"If you don't see why, please stay the fuck away from my code. Rusty, in..."
– Quote of the day
"When all else fails, read the instructions — Murphy's Laws of..."
– Quote of the day
"Illiterate? Write for help!"
– Quote of the day
"The true joy of sigquoting is when the sigmonster doesn't cough it up for..."
– Quote of the day
"fedora is, seems to me, the crippled free version of a distro that ought to be..."
– Quote of the day
"Killing for peace is like screwing for virginity"
– Quote of the day
"We do nothing *FOR* users. We do things *TO* users. It's a fine..."
– Quote of the day
"I will always cherish the initial misconceptions I had about you."
– Quote of the day
" Saying that Java is nice because it works on all OS's is like saying that..."
– Quote of the day
"I've been accused of vulgarity. I say that's bullshit."
– Quote of the day
"It's like talking to a wall. Only you get more from a wall."
– Quote of the day
"If man evolved from monkeys and apes, why do we still have monkeys and apes?"
– Quote of the day
3 tags